UPCOMING IFA EVENTS:

SAAYUJYA:


Each a powerhouse in their own right, bharata natyam dancer Priyadarsini Govind and Carnatic musician T. M. Krishna perform a new work interlacing elements of traditional repertoire with improvised segments.
Sunday, May 8th, 2016 @ 5 p.m.
Dell Fine Arts Center,
St. Andrews Episcopal School,
5901, Southwest Parkway, Austin, TX, 78735


SANGEETHA KALANIDHI SANJAY SUBRAMANYAN CONCERT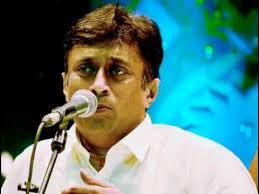 Saturday, May 14th, 2016 @ 6:30 p.m.
Helms Fine Arts Center, St. Stephens Episcopal School
6500 St. Stephens Drive, Austin, Tx

Mr Subrahmanyan is a vocalist par-excellence and torchbearer of his generation of Carnatic musicians,. In 2015 he got the coveted Sangita Kalanidhi award by the Music Academy, Madras.


CLICK HERE FOR ALL UPCOMING EVENTS

IFA PROGRAM HIGHTLIGHTS: